Modern Sewing Patterns
cut for you by a skilled industry professional so you can create a contemporary, sustainable wardrobe that fits like it should and doesn't cost the earth - all from the comfort of your sewing machine.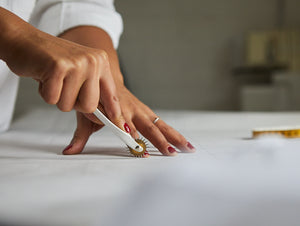 Tutorials
Tips and tricks for perfecting your creations
Learn More
Blog
Thoughts and ideas on sustainable fashion
Read More
Testimonials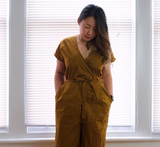 Emily (@selfassemblyrequired)
London,UK
"I've made both the Kabuki tee and the Zadie jumpsuit and loved both. These patterns come beautifully drafted with great instructions allowing you to create well fitting, chic garments with little fabric waste. I'll definitely be adding more Kabukis and Zadies to my wardrobe in future!"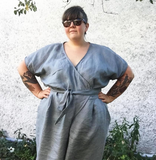 Jess (@fat.bobbin.girl)
Christchurch, NZ
I love Tara's commitment to sustainable and ethical clothing. I made her jumpsuit pattern and the fit was amazing first go (a testament to her excellent drafting!)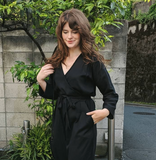 Michelle (@matchpointfabric)
Toronto, Ontario
"Always with an eye to sustainability and inclusivity, Paper Theory patterns are, across the board, exceptionally well-drafted and a true joy to sew!"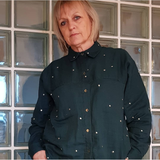 Judith (@SewOver50)
Edinburgh, Scotland
I've made the LBPullover six times (including one for my brother), the Zadie twice and the Olya once and have another cut out. I love the style of Tara's patterns but more importantly they are expertly designed and come together perfectly. Her approach to sustainability, slow fashion and inclusivity is another important factor of why Paper Theory is my favourite indie brand... in fact the marketing around the Olya shirt was my inspiration for the #So50Visible challenge over on @SewOver50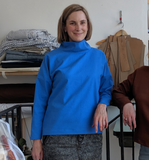 Fran (@vegannfran)
London,UK
I attended a beginners workshop that Tara ran and it was brilliant. Although I had done some sewing in the past I had no confidence and still struggled with some of the basics. It was super relaxed, with lots of time to ask questions and she was always nearby to help. I am so happy with my lbpullover and wore it that night!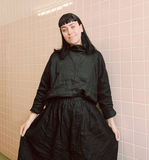 Daisy (@_diydaisy)
Tokyo,Japan
Paper theory patterns are thoughtfully constructed to make sewing fun and easy for everyone. I always learn new techniques that make me feel more confident as a sewist and I love that the styles fit so perfectly into my me made wardrobe.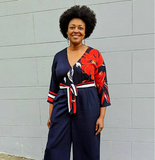 Pauline (@sewuthinkucan)
USA
Paper Theory patterns are a hacker's dream with their clean lines and impeccable drafting. I was already a fan of Tara's patterns after sewing the Kabuki tee and watching her excellent tutorial on sewing right angles but her Zadie jumpsuit instantly turned me into a jumpsuit addict. It's no wonder that it has taken the sewing community by storm. I'm at my 7th version of the Zadie and it won't be my last.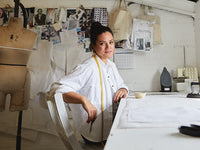 The Pattern Cutter behind Paper Theory
Hi I'm Tara!... I'm originally from the Cook Islands, but I grew up in New Zealand.
I have been living and working in London as a pattern cutter for over 12 years - creating looks for some of London's most famous Fashion brands.
I am passionate about sharing my knowledge, expertise (and my patterns!) to help empower others all over the world to make their own clothes.
Learn more